Dr Kaleem Khan
MBBS
Professional registration
GMC number / 4657671

Medical Defence Union Insurance Number /

386749B

MedCo ID

/ DME7315
ICO Number / ZA194458

MedCo Training Completion Date

  / 20th July 2016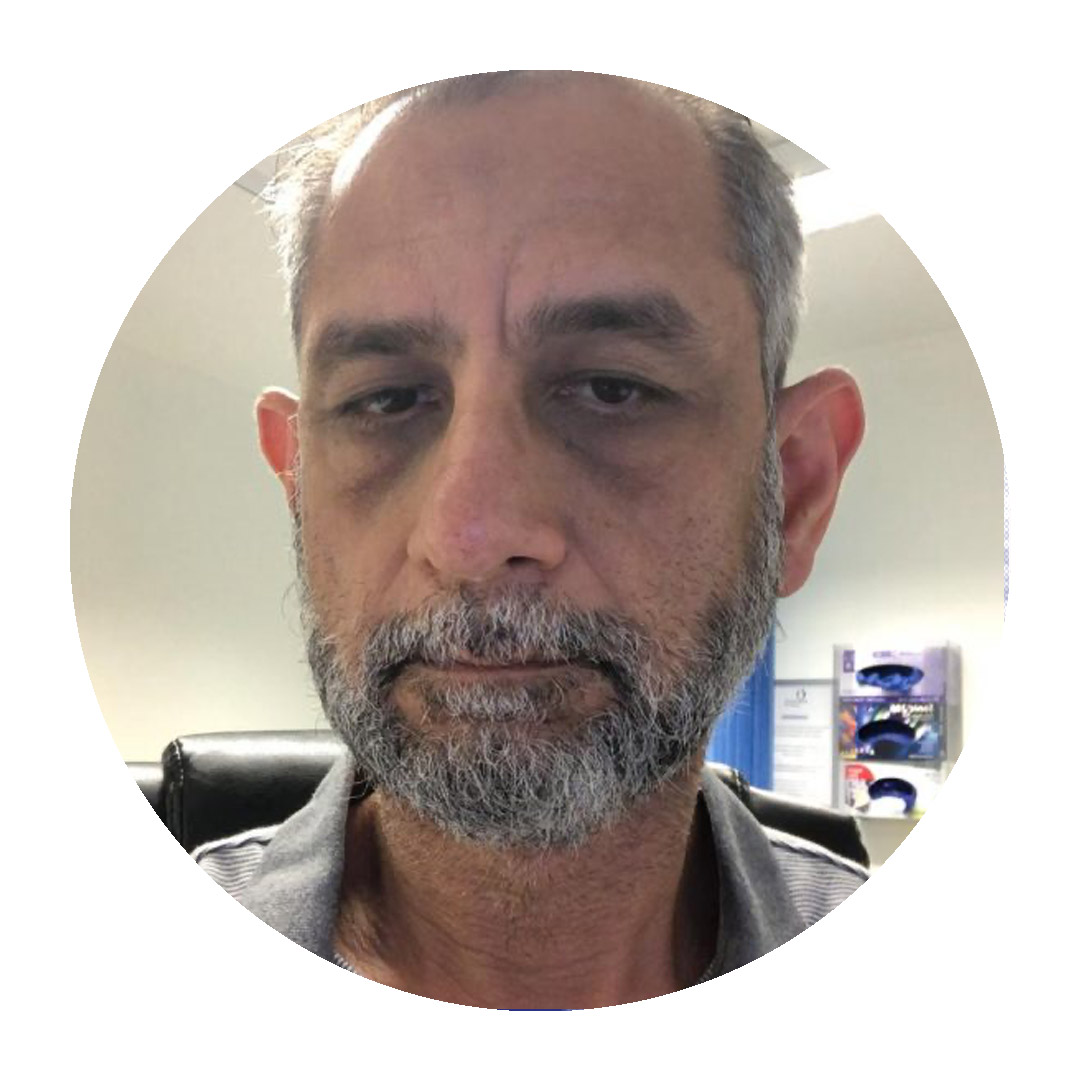 I, Dr Kaleem Khan graduated from Liquat Medical College Hyderabad, Pakistan, in 1990. In 1996 I have passed my PLAB exam. Before joining Partnership at Woodcote Medical Practice, Purley London I have worked in different medical specialities including Obstetrics and Gynaecology, Elderly Care, Paediatrics, General Medicine and Accident and Emergency.
In 2014 I have completed over 100 hours of OOH GP service including telephone triage, seeing patients at Urgent Care Centres in Croydon and mobile car shifts. I feel confident in handling the variety of cases that can present out of hours and provide safe, appropriate care. From 1997 till 2000 I had been working as House Officer and SHO at Luton Dunstable Hospital and Croydon University Hospital respectively. Between 2000 and 2002 I have been working as Salaried GP at Parkway Health Centre, London.
I have joined partnership in 2002 at Woodcote Medical Practice, Purley London. My work as a GP at this medium sized practice involves seeing a variety of patients with acute and chronic problems.  I am the respiratory lead and therefore see and manage the asthma, COPD, chronic lung disease patients as well as all other patients.   I am the cardiology lead and manage patients with heart failure, CHD, IHD, arrhythmias and advising colleagues seeing patients with cardiac related problems.
I have completed my MedCo training in July 2016. Since than I am seeing medico-legal clients affecting from soft tissue and non-soft tissue injuries due to involvement in a personal injury as the result of road traffic accident, slip/trip etc. on the regular basis. Being a GP I see the NHS patients affected from whiplash, soft tissue injuries or any direct trauma. This experience helps me when I work as an expert witness. I am aware of Delta V issue and can comment on low velocity impact. I am undertaking Ongoing MedCo CPD modules to keep updating my knowledge and skills.
I have extensive experience of writing medico-legal reports for soft tissue and non-soft tissue injuries, sprains, musculoskeletal issues, and injuries due to road traffic accidents. I attend regular medico-legal courses/training programs to keep updating my skills and knowledge.
I keep myself up to date with the advancement in General Practice as well as the changes implemented by MedCo and I am up to date with my CME requirements.
My consulting rooms and venues are private, clean and spacious.  I follow the Covid-19 safety guidelines when seeing my clients. I always follow best practices and the guidelines as set by MedCo when choosing my consulting venues.
As a medico legal expert, I keep myself up to date with the regulator MedCo via courses and online CPD.  As a GP I also keep up to date by attending courses and e learning online.
Appointment booking procedure:
All of my consulting rooms are private, fixed and suitable for medico-legal consultations. To reduce the risk of spreading COVID-19 virus, I am offering remote consultation appointments to clients. I can offer video appointments through WhatsApp, FaceTime, Zoom, Skype, Google or through any other secure platform as per the client's needs. I can offer weekend or evening appointments in some of my venues too. I am following the Government guidelines and will start face to face appointments when it is safe to do so.
Please contact me on the contact details given below to arrange a medical appointment.
Special Needs
All of my consulting locations have disabled access and have parking facilities. I always want the best customer services experience for my clients. If you need any special assistance for your appointment, please do let my secretary know about this at the time of arranging the appointment.
Turnaround time:
I do offer evening appointments. For the remote appointments, the waiting time is 3 days. On the normal circumstances, for the face-to-face appointment, the waiting time is between 1 to 2 weeks. Medical reports and any amendments are submitted within 3 days. Any other queries will be responded within 48 hours of receipt. 
Policies and procedures:
I strictly adhere to all the procedures and policies set by MedCo and always follow GMC good medical practice guidelines for examining my clients. Please find copies of some of my policies and procedures. The copy of any policy including the complaint procedure can be obtained by contacting me on the contact details given below.
Contact Details:
To get the information on all communication channels I can offer, please click on top right hand Contact Us page.